Feelings
Do you feel Love? It is an intense feeling that lights up in the heart and totally engages us. The heart's shape is the absolute protagonist of Feelings collection. Designed by Caterina B starting from the eternity of 18 kt gold, it is an heart with a gentle shape, free from everything so that it can fly high. Wear it and love it, intensely.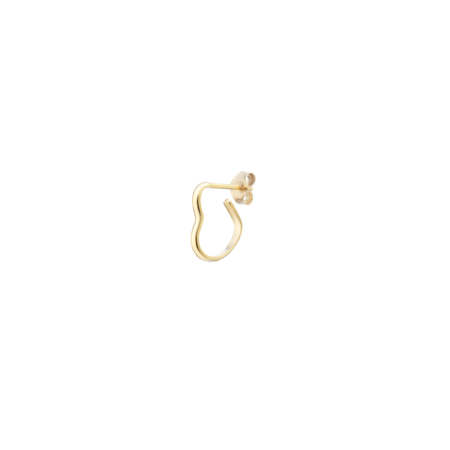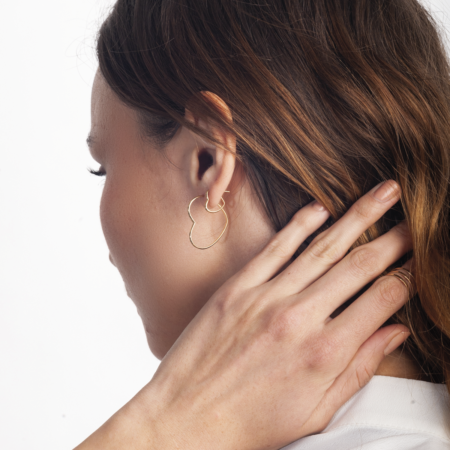 Heart-shaped single earring in 18k gold. Equipped with pin and butterfly closure, it is easy to wear. Perfect as a second or third hole earring (10 x 12mm). For a romantic and refined look, it can be combined with earrings from Feelings collection of different sizes.
If you want to customize this jewel click here.