Little Caterina B's Gold Liberty bracelets combine these two concepts: the simplicity and spontaneity of a colored ribbon in 100% cotton + the "forever" of 18-karat gold, told through beautiful shapes designed to become the perfect gift.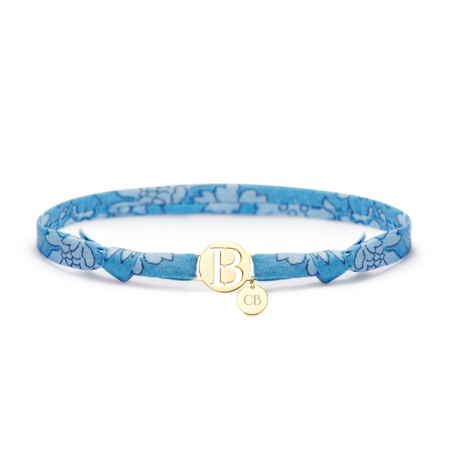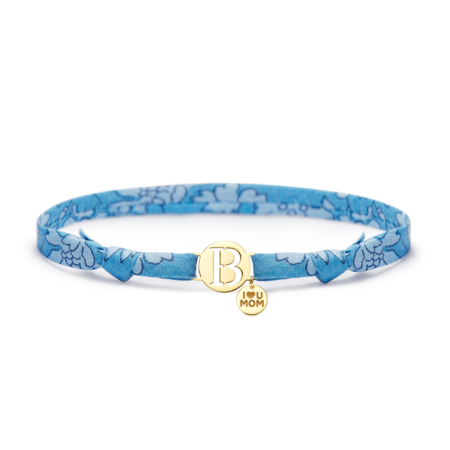 Gold Liberty Bracelet made of blue fantasy cotton fabric, circular element with letter carved in 18kt gold and round plate with CB logo in 18kt gold. It is wearable by both children and adults and their diameter is adjustable from a maximum of about 22 cm to a minimum of about 14 cm. Available in yellow gold, white gold and pink gold and with letters of the alphabet of your choice. The round label with CB logo can also be customized with the desired engraving.
If you want to customize this jewel click here.