La Palette Essential is: a colored cord and the authenticity of a diamond. Brand new and so refined in their chrome-minimalism, La Palette bracelets are a dedication to the expressive freedom of summer. Designed and made in Italy, the bracelets tell the story of the deep blue of the sea, the color of the sunset, the first love, the boat that breaks free in the wind… how many emotions can a jewel inspire and be told with a color?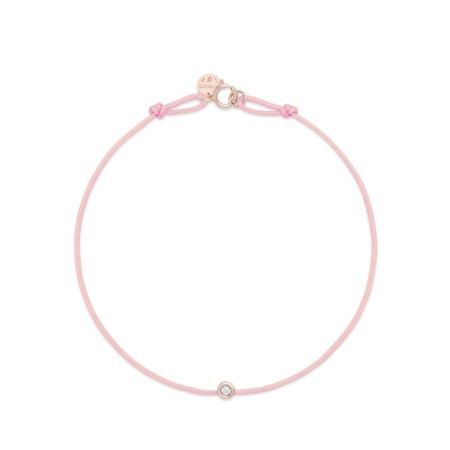 In the Cotton Candy bracelet from the La Palette collection by Caterina B, a white diamond of 0.02 ct embellishes a colored cord for an essential but always fresh and playful mood. Available in yellow, pink or white gold.
If you want to add an engraving on the plate (also available in the shape of a heart) click here.